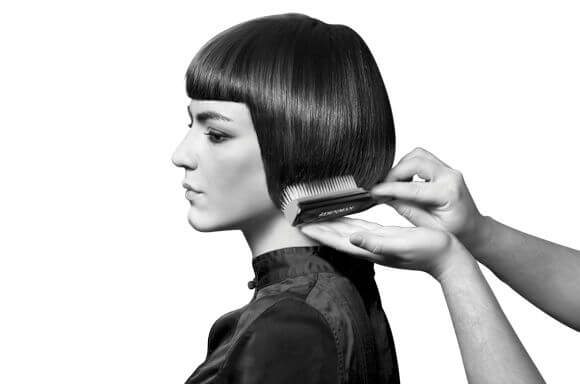 British Design. Global Style.
Since its birth in 1938, Denman has helped to create beautiful, brilliant hair. From our humble roots of a brother creating a brush to help his sister style her hair to the tool used by superstar hairdressers to create the iconic bob, the elfin crop or just big beautiful curls, our tools continue to help transform hair in over 60 countries around the world.
Driven by a desire to help his sister style her fabulously curly yet unruly hair, John Denman Dean created a revolutionary styling brush, now known as The D3. An engineer and an adventurer, he travelled the world to find the materials to create the iconic Denman brush. In New York, he was introduced to NYLON and was among the first to introduce this revolutionary new material to the UK and began production in England.
A Northern Irish native, he brought the manufacturing back to Northern Ireland where almost our entire range is still made and hand-finished today.