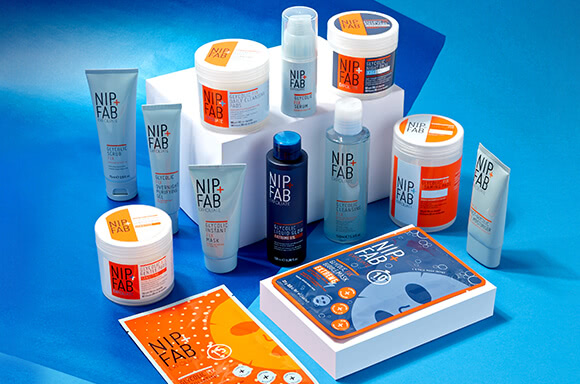 About the Brand
Nip + Fab is an innovative, results-driven British beauty brand, providing targeted and effective treatments.
Renowned for the use of cutting-edge ingredients throughout the skincare ranges, from Nip + Fab's cult Glycolic Acid range through to hydrating Dragon's Blood.
These industry-leading products provide targeted results to exfoliate, plump, and reveal a healthy, radiant complexion.
Loved by celebrities and makeup artist's the Nip + Fab makeup range is an extension of the bestselling skincare, helping to create a flawless, sculpted complexion with high quality pigment and on trend formulas.