Discover our most loved salon professional haircare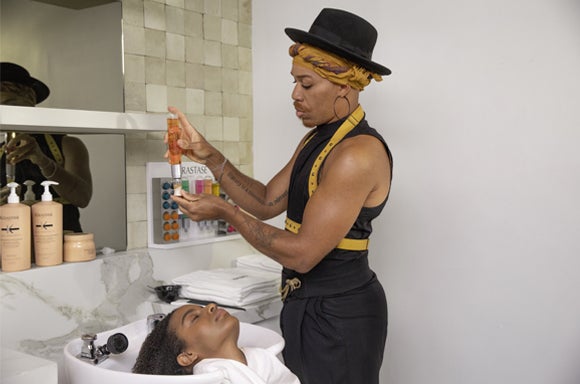 DISCOVER BEST IN-CLASS SALONS NEAR YOU
Find a Kérastase expert hair salon near you for a personalized hair experience that begins with a professional hair and scalp diagnosis. For an instant hair transformation and lasting results, ask for your customized Fusio-Dose treatment, our signature ritual for visibly transformed hair. Very personal care for exceptional hair begins in your Kérastase salon.

FIND YOUR SALON
IT ALL STARTS IN SALON.
Kérastase is a leader in the global professional luxury haircare industry, developed with stylists to provide the most luxurious and innovative haircare regimes. Using advanced scientific research; Kérastase products contain a unique blend of active ingredients, and molecular complexes which work to target key hair concerns to restore its vitality, health and shine. The Kérastase recommended 4 step-regime: Bathe, Care, Treat and Protect, works to better nourish, hydrate and protect the hair.
Kérastase develops and tests all products in both the laboratory and the Salon. Working with leading professional hair care experts to create a brand which is not only known for its professional and luxurious haircare, but one which is built on science.
We always highly recommend having a professional consultation to help you find your perfect regime in one of our exclusive Kérastase salons nationwide. Whilst you are in salon, why not indulge in a professional luxury Fusio-Dose treatment, a tailor-made solution targeting your unique hair needs. Powered by skincare ingredients and available in 42 combinations, Fusio-Dose can help boost shine, enhance curls, reduce brassiness, nourish, and strengthen your locks.