SHOP MAMA MIO BY SOLUTION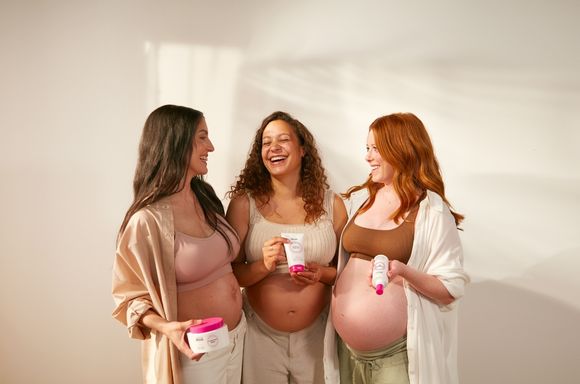 About Mama Mio
Mama Mio are trusted by mamas globally and use the best quality ingredients both safe for mama and baby. Their products are dermatologically tested and include the unique Omega Rich Skin Stretch Complex that deeply nourishes, hydrates, elasticises skin and is clinically proven to help prevent stretch marks.
With Mamas at the centre of everything they do, their pregnancy products are highly-effective, with soothing formulas and natural fragrances for sensitive noses. Committed to treading gently on the planet, Mama Mio source their packaging and materials responsibly and sustainably to protect future generations.
Every single Mama Mio product is cruelty-free and vegan friendly!
We recommend to start using Mama Mio products within the early stages of pregnancy (1st Trimester) for maximum skin support from the get-go.
That's not to say you can't start in trimester 2, 3 or 4 - it's never too late to incorporate Mama Mio into your pregnancy skincare routine.
It's recommended to start using the Tummy Rub Butter as early as possible in your pregnancy, ideally from the first trimester, or as soon as you notice your baby bump starting to grow. Use on a daily basis to help prevent the appearance of stretch marks and soothe any itchiness or discomfort as your skin stretches and adapts to your changing shape.