Bondi Sands - The World's Number 1 Self Tan.

Experience a sun-kissed glow every time. Easy to apply and will leave you with a natural bronzed glow.

Bondi Sands Gradual Self Tanning Range.

The perfect way to constantly build your glow whilst hydrating and nourishing your skin.

Introducing Technocolor.

The new self tan innovation from Bondi Sands. Available in four shades, Technocolor was formulated to deliver results that perfectly match every skin tone.

Bondi Sands Suncare.

Be confidently protected everyday with broad spectrum protection from UVA and UVB rays.

Bondi Sands Everyday Skincare.

Happy, Healthy, Real Skin. Tested by real people and created with trusted skin experts for real skin results.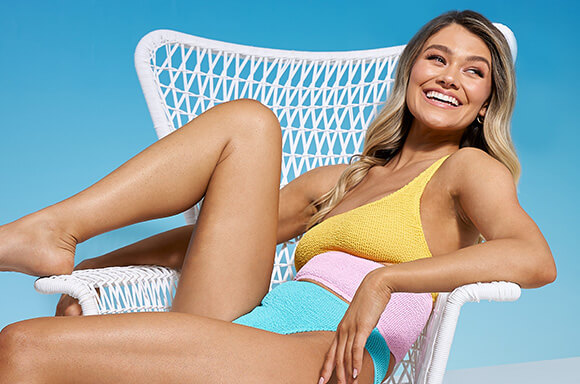 About Bondi Sands
"More than the best Self Tanning, Suncare, Skincare and Body products, Bondi Sands is about sand, sea and sun and the lifestyle that comes with it.
Inspired by Australia's most iconic beach, and a desire to make the ultimate tan accessible to everyone, our salon quality formulas work to give you an even, naturally golden tan that hydrates and nourishes your skin meaning you stay bronzed for longer. Owned and made in Australia.
Welcome to Bondi Sands - The Australian Tan."
The development time of Bondi Sands self-tanning products typically ranges from 1 to 6 hours, depending on the specific product and desired level of colour.

On average, a Bondi Sands tan can last approximately 5-7 days with proper preparation, application, and maintenance.

Always keep your skin moisturised or regularly apply a Bondi Sands gradual tanner for a longer-lasting tan.